At Mike's Maze, there was a pneumatic potato launcher thingy. Pretty cool. I tried to get my
Event Photographer Skills
on, but I think I failed miserably.
I tried to get the potato as it left the muzzle, but I still have to get used to anticipating w/ the slow Mamiya response time. Oh well...
So here you go: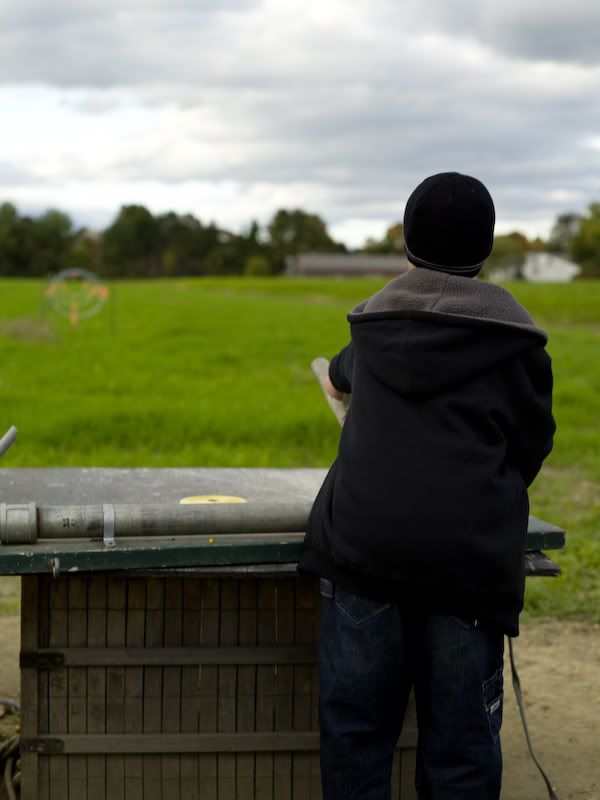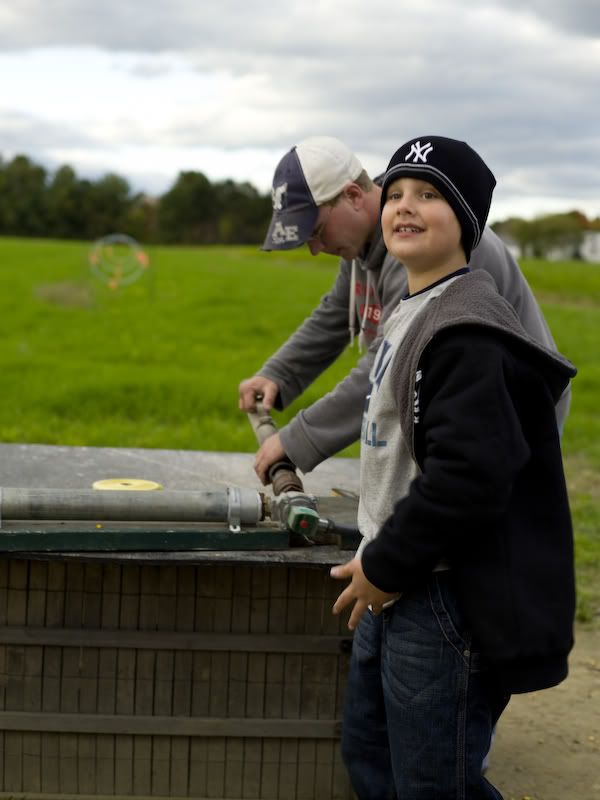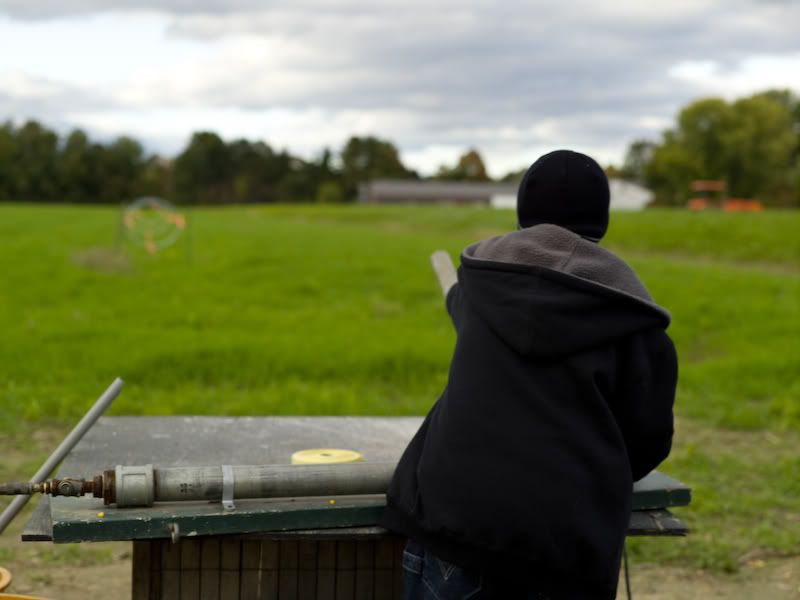 I'd like to thank the family that lent me the opportunity though. Pls check back as the year progresses to see improvement in my work.